Staff

Steve Alverson | Facilitator/Project Manager
With over 38 years of aviation noise analyses and control experience, Steve Alverson is one of the nation's leading experts in aircraft noise.  As the Facilitator/Projects Manager for the Santa Clara/Santa Cruz Community Roundtable, Steve will serve as CASCC's primary point of contact.  He will lead the effort to assist the Roundtable with the establishment of it's Work Program.
Steve's expertise is focused on leading effective community involvement programs that bridge the gap between detailed technical analyses and the effects residents experience on the ground. Steve is also the LAX Roundtable Facilitator.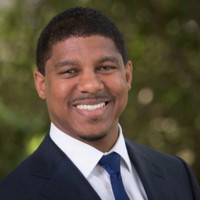 Chris Sequeira | Back-up Facilitator, Deputy Project Manager
As Back-Up Facilitator, Chris Sequeira will support Steve and, if for any reason Steve is unable to attend a regular Roundtable meeting, Chris will facilitate the meeting in Steve's absence.
Chris has eight years of experience working at the intersection of federal environmental policy community outreach, and analysis tool development.  He currently supports Steve as back-up Roundtable Facilitator for the LAX Community/Noise Roundtable.
Chris Jones, AICP | Technical Support
As technical support to Steve and Chris, Chris Jones will bring his unique level of understanding on airspace issues in the greater Bay Area, having worked on the NorCal Metroplex EA.